Iran conducted a legal missile test, in no way aggressive, according to EU spokesperson.
TEHRAN (Tasnim) – A European Union foreign affairs spokeswoman said Iran's recent missile test was not a violation of the 2015 nuclear deal between Tehran and world powers.
Nabila Massrali, the spokeswoman for EU Foreign Policy Chief, Federica Mogherini, told reporters in Brussels on Tuesday that "the Iranian ballistic-missile program was not part" of the Joint Comprehensive Plan of Action (JCPOA).
"Hence the tests are not a violation of it," she added, as cited by Bloomberg.
International Business Times spins title of article
Is Iran Planning War?
as example of how the perfectly acceptable test is spun in western media, but goes on to say the following. For people skimming headlines, what impression did they get?
"Iran recently test-fired a missile, Defense Minister Hossein Dehghan confirmed, according to a Wednesday report by local Tasnim News Agency. [link is mine, not original]; The confirmation came after U.S. officials said Sunday that Tehran launched a medium-range missile — the first since President Donald Trump took office.
"The recent test was in line with our plans and we will not allow foreigners to interfere in our defense affairs," Dehghan said, [links to Reuters article that only quotes "US officials", who are hawk spinsters needing excuses for a larger military budget.] adding that the test did not breach its nuclear program deal or the United Nations Security Council's resolution." [This is correct. They did nothing that any sovereign country in world is not doing, modernizing their defense capabilities.]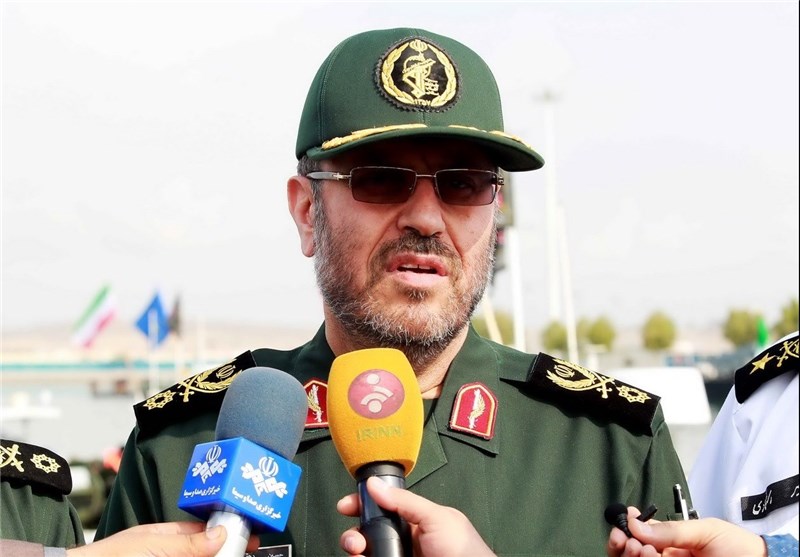 Bottom, list of fake news sites that comes up on a search. claiming something aggressive occurred.
These are the same media that mistranslated Ahmadinejad to say he wanted to wipe out Israel, that smeared Gaddafi as excuse for destroying that progressive and exemplary nation, that lied about Assad using gas weapons, that lied about Ukraine, etc etc.
And remember everyone, Fox news (on list) pulled off the fake interview with the dead Assange. We will never see Assange alive again, but there will be plenty of digital videos of "him" talking about current events.
Publish Date: Wed, 01 Feb 2017 18:32:09 GMT
Publish Date: Wed, 01 Feb 2017 18:32:09 GMT
Iran confirmed on Wednesday that it had test-fired a missile, but added the test did not breach Tehran's nuclear deal with world powers or a UN Security Council resolution endorsing the pact.
"The action was in line with boosting Iran's defense power and is not in contradiction with the JCPOA (the nuclear deal) or Resolution 2231," Defense Minister Hossein Dehqan said.
Iran says its missiles do not breach United Nations resolutions because they are for defense purposes only and are not designed to carry nuclear warheads.
"We have previously announced that we will execute the programs we have planned in production of defense equipment meant for our national interests and objectives. Nobody can influence our decision," Dehqan said adding that "we will not allow foreigners to interfere in our defense affairs".
Comments by Dehqan came after the UN Security Council met Tuesday to discuss the test.
A US official said on Monday that Iran test-launched a medium-range ballistic missile on Sunday and it exploded after traveling 630 miles (1,010 km).
Iran has test-fired several missiles since the nuclear deal in 2015, but the latest test was the first during US President Donald Trump's administration.
US Ambassador Nikki Haley told Tuesday's Security Council meeting that Washington would not stand idly by while Tehran pursued its missile program.
Tehran warned Washington against using the issue to fuel tensions.
"We hope that Iran's defense program is not used by the new US administration… as a pretext to create new tensions," Foreign Minister Mohammad Javad Zarif said ahead of the meeting.
Unavoidable necessity
Some 220 Iranian lawmakers signed a statement on Wednesday endorsing the boosting of Iran's defense capabilities.
"The Islamic Republic of Iran's only way to deter the enemy's aggression is its missile power," the motion said, calling the program "an unavoidable necessity" for protecting national security.
"The Islamic Republic of Iran is against weapons of mass destruction, so its missile capability is the only available deterrence against enemy hostility," the lawmakers said.
Iranian parliamentary, diplomatic, intelligence and military officials also held a joint meeting in Tehran on Wednesday in which they condemned foreign interference in the country's defense affairs, saying Iran's missile and defense programs are not negotiable.
The European Union, which helped broker the nuclear deal, said a ballistic missile test would not be a violation of the agreement.
Russian Deputy Foreign Minister Sergei Ryabkov said Iran's missile test did not breach Resolution 2231 and accused the US of "heating up the situation".
*
The following are articles come up on search for "Iran tests missiles" as if something unusual occurred. Again, all these are fake news sites. Red are the subliminal warmongering messages in the headlines.
The landmark nuclear deal between Iran and world powers, however, does not include provisions preventing Iran from conducting ballistic missile tests, and …
Iran said on Wednesday it had test-fired a new ballistic missile, prompting a tough response from a senior adviser to U.S. President Donald Trump.
Iran tests first ballistic missile since Trump took office Missiles on parade. Ebrahim Noroozi / Associated Press. In front of portraits of

supreme leader

…
Iran launched a ballistic missile in a test Sunday,

an apparent violation

of a United Nations resolution, Fox News reported Monday.
The missile test

could reveal

whether the Trump administration will make good on its promises to strictly enforce all aspects of the Iranian nuclear deal.
Iranian general acknowledges missile test Iran's defense minister says his country recently carried out a missile test, days after the White House said it …
US officials sharply condemned Iran on Tuesday as

"provocative" and "irresponsible"

after it conducted its first missile test since President Donald Trump …
Iran's foreign minister on Tuesday

refused

to confirm whether his country recently conducted a missile test, saying the Iranian missile program is not part …
U.S. officials say

Iran test-fired a ballistic missile on Sunday, the first known test since President Trump took office — which could provide an early …
Iran test-fired two ballistic missiles Wednesday, state media said, a day after other missile tests that

Washington suspected violated

a U.N. resolution.
After Iran tests ballistic missile,

Netanyahu urges

rethink of 'failed' nuke deal Tehran fires medium-range missile, capable of carrying nuclear warhead, in …
Save
Save
Save
Save