reposted from Removing the Shackles, go there for more images
Friday, 15 May 2015
A Closer look at the Amtrak Train Derailment: Who and How?
Here is the latest news on who the victims of the Amtrak Derailment two days ago.   Notice the use of the word "Victims".   I have been doing some digging into this list as well- I will add my highlights and my notes to each section in my usual blue. Plus I've added quotes from other articles into this to give more details on specific people.Below this article, I have posted a few other notes that are quite interesting.
http://www.bbc.com/news/world-us-canada-32740319
Who are the victims of the Amtrak derailment?
Eight people have been confirmed dead in the Philadelphia Amtrak train derailment Tuesday night.
All eight of the victims have now been identified. Philadelphia Mayor Michael Nutter said on Thursday that all the passengers had been accounted for.
The victims range in age from 20-55 and were travelling for work or heading home.
They were career and family-oriented people, working in education, news or technology or attending school. They just happened to be sitting in the front carriages of Amtrak 188 on Tuesday night.
Those who died are as follows:

Justin Zemser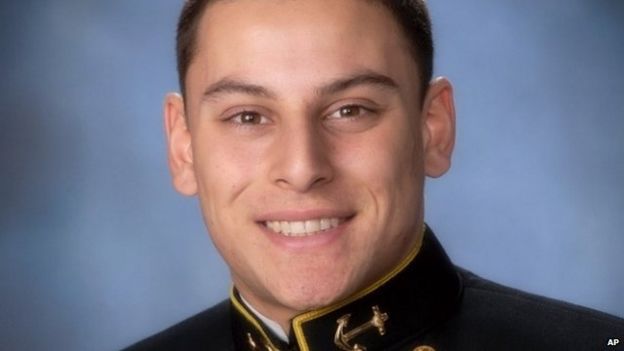 Mr Zemser, 20, was on break from his second year at the US Naval Academy and headed to his hometown of Rockaway Beach, New York on the Amtrak train Tuesday night.
His family released a statement calling him "a loving son, nephew and cousin who was very community-minded."
Zemser played for the Naval Academy's sprint football team. In high school, he was valedictorian, student government president and captain of the football team.

Jim Gaines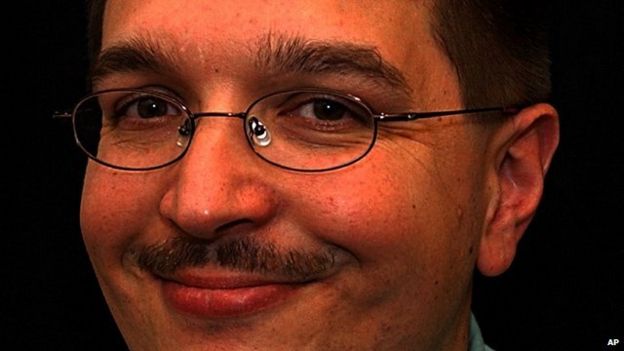 Mr Gaines, 48 years old, was an Associated Press video software architect and a father of two.
He was headed home to New Jersey after meetings at the AP's Washington office. He had worked there since 1998 on nearly all of the company's video projects.
"Jim was more precious to us than we can adequately express," his family said in a statement.
Gaines joined the AP in 1998 and was a key factor in nearly all of the news agency's video initiatives, including a service providing live video to hundreds of clients worldwide.
Gaines won AP's "Geek of the Month" award in May 2012 for his "tireless dedication and contagious passion" to technological innovation.He was part of a team that won the AP Chairman's Prize in 2006 for developing the agency's Online Video Network.http://newsok.com/the-latest-on-amtrak-crash-many-patients-had-rib-fractures/article/feed/838812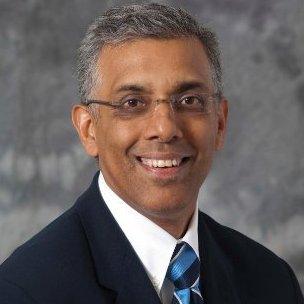 Abid Gilani
Mr Gilani, 55 years old, was a senior vice president for Wells Fargo bank in New York City. He previously worked for Marriot International for eight years.
A company spokeswoman confirmed his death.

Rachel Jacobs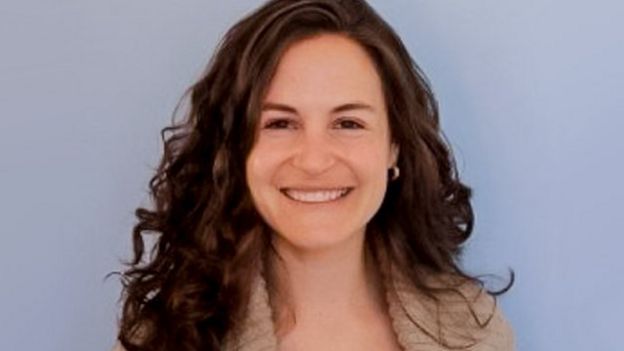 Ms Jacobs, a 39-year-old mother of two, was commuting home to New York from her new job as CEO of a Philadelphia-based educational start-up, ApprenNet.
She is the daughter of former Michigan state senator Gilda Jacobs. Her family said in a statement she was a "wonderful mother, daughter, sister, wife and friend… We cannot imagine life without her."
A graduate of Swarthmore College in Pennsylvania and Columbia Business School, she had planned on moving to Philadelphia.
ApprenNet just hired a new CEO. Here's why that's a big dealDrexel law professor Karl Okamoto has led the online learning company since its founding in 2011. The company's new full-time CEO, Rachel Jacobs, is eyeing the startup's first round of seed funding….Jacob's hire coincides with, as she puts it, the company finding the right product-market fit. ApprenNet had long focused on the legal education industry, where educators used the product to create video-based exercises. But the legal industry isn't embracing of this type of innovation, Jacobs said. …So ApprenNet pivoted to focus on healthcare, higher education and K-12 teacher training. Many of those fields — healthcare, especially — are hands-on and benefit from simulation and video-based learning, Jacobs said. Its customers include Walmart, which is using the product to train its pharmacy technicians,
http://technical.ly/philly/2015/04/06/apprennet-rachel-jacobs/

Derrick Griffith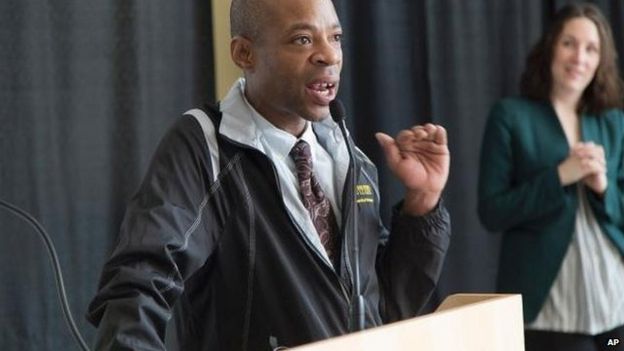 Mr Griffith, a 42-year-old New York City resident, was dean of student affairs at Medgar Evers College in Brooklyn.
A former school principal, he founded the City University of New York Preparatory Transitional High School.
He had a doctorate of philosophy in urban education from the City University of New York Graduate Center.

Robert Gildersleeve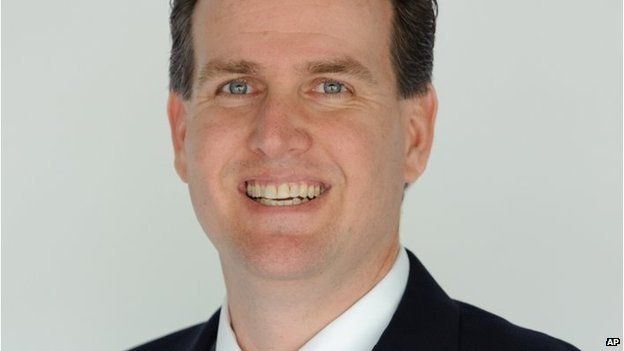 Mr Gildersleeve, a 45-year-old Maryland native, is confirmed to be dead, his family 
told
 NBC News on Thursday.
He worked for Ecolab, a water and energy technology company, for 22 years. His family had been in Philadelphia circulating his photo.
He leaves behind two children, 16 and 13. One was in Philadelphia with his grandfather looking for him.
Ecolab
From Wikipedia, the free encyclopedia-  http://en.wikipedia.org/wiki/Ecolab
This article is about the consolidated history of the 1986 established Ecolab, Inc; including its foundation in 1923 as Economics Laboratory, and the acquisition of Nalco in 2011. For the history of acquired businesses of Nalco, see Nalco Holding Company.
In July 2011 Ecolab announced a merger with Nalco Holding Company, Inc., and in December 2011 Nalco became a wholly owned subsidiary of Ecolab Inc. after it completed its US$5.4 billion acquisition.[10][11][12][13]In May 2012 Microsoft co-founder Bill Gates, through his investment vehicles—Cascade Investment and the Bill & Melinda Gates Foundation—increased his stake of 10.8% in Ecolab to 25%.[14][15][16]In October 2012 Ecolab entered an agreement to acquire Champion Technologies.[17] That purchase closed in April 2013.[18]
Nalco Holding Company
From Wikipedia, the free encyclopedia-
This article is about the consolidated history of the Ecolab Inc. subsidiary – Nalco; including its foundation in 1928 as National Aluminate Corporation, and the 2011 acquisition by Ecolab. For the consolidated history of its parent company, see Ecolab. Nalco Holding Company, a wholly owned subsidiary of Ecolab Inc.; is a Naperville, Illinois based supplier of water, energy and air improvement solutions and services for industrial and institutional markets. The company sells various products and services designed to reduce energy, water and other natural resource consumption, enhance air quality, minimize environmental releases and improve productivity and end products.[1]
Nalco currently serves more than 70,000 customers employing over 11,500 employees operating in over 130 countries.[citation needed]Among its products is Corexit – an oil dispersant widely used in the Deepwater Horizon oil spill.
On 9 December 2003, the private equity group consisting of the Blackstone Group, Apollo Management LP and Goldman Sachs Capital Partners collaborated to acquire Ondeo Nalco Company from Suez SA for US$4.2 billion.[GT-DEX 4] The Company went public again, returning to the New York Stock Exchange in late 2004 under the name Nalco Holding Company.
Nalco Exxon Energy Chemicals, L.P. became part of the company through redemption of ExxonMobil stock in the joint venture. Daniel S. Sanders, who was previously president of Exxon Mobil Chemical Company, a subsidiary of Exxon Mobil; serves on the Nalco's (now, Ecolab's) board.[3][4]
______________
Ecolab
In July 2011 Ecolab announced a merger with 
Nalco Holding Company
, Inc., and in December 2011 Nalco became a wholly owned subsidiary of Ecolab Inc. after it completed its US$5.4 billion acquisition.
[10]
[11]
[12]
[13]
In May 2012 Microsoft co-founder Bill Gates, through his investment vehicles—Cascade Investment and the Bill & Melinda Gates Foundation—increased his stake of 10.8% in Ecolab to 25%.[14][15][16]
_________________
Monsanto EVP and Nalco (Corexit) Director are the same person
Corexit is more 
toxic, and less effective
 than most of the other dispersants BP could be using.   In fact, BP continues to use it weeks after the 
EPA demanded that they stop using it
. As of May 22, 670,000 gallons of Corexit had been sloshed into the Gulf of Mexico, which, contrary to BP Chief Executive Tony Hayward's completely reprehensible 
understatement of the century
, is an absolute crap load of 
extremely toxic
 sludge.  In addition to the Goldman connection, the investment firms 
Apollo Management
 and the
Blackstone Group
 are also making money on every drop of Corexit that gets dumped into the Gulf.  And hey, this is probably just crazy ass blind luck, but
Lord Jacob Rothschild
happens to be a Member of Blackstone's International Advisory Board.
https://americapsycho.wordpress.com/2010/06/23/monsanto-evp-and-nalco-corexit-director-are-the-same-person/
_______________________
1987: US Patent 4686605: Method and apparatus for altering a Region in the Earth's Atmosphere, Ionosphere and /or Magnetosphere by Bernard Eastland.
(
http://patft.uspto.gov
) This was the first of three patents assigned to ARCO Power Technologies Inc. (APTI). APTI owned the "brains" behind HAARP and began construction of facility in 1993. APTI was a subsidiary of Atlantic Richfield Company…2000: BP bought Atlantic Richfield Company (ARCO) which owned APTI. APTI was the original owner of HAARP and patents. When BP bought Atlantic Richfield Company (ARCO) they also acquired a subsidiary of ARCO: ARCO Aluminum Inc. which is the
biggest aluminum company in the world. Aluminum is one of the aerosols listed in US Patent RE29,142. Note: Monsanto has recently engineered aluminum-toxicity-resistant crop seed. (#13)…..2003: Blackstone, Apollo and Goldman Sachs acquire Nalco (dispersants used by BP in Deepwell Horizon accident). Nalco is a major distributor of aluminate which is a compound containing aluminum and oxygen. …2009: Warren Buffet's Berkshire Hathaway held shares in Nalco. Berkshire acquired holdings of Nalco in February, 2009. At the end of 2009, Berkshire Hathaway increased their holdings to 9 million. Berkshire is now the 2nd largest holder of Nalco. (33)
! 2009: Nalco has an affiliation with the Argonne Program of the University of Chicago.
This program falls under the auspices of the US Department of Energy. Argonne was given $164 million in federal stimulus funds last year. Argonne also added 2 new executives to their staff. One of the executives was on the payroll at Nalco. (34 & 35)
____________________
 NALCO. They make water purification systems and chemical dispersements.
NALCO is based in Chicago with subsidiaries in Brazil, Russia, India, China and Indonesia.
NALCO is associated with UChicago Argonne program. UChicago Argonne received $164 million dollars in stimulus funds this past year. UChicago Argonne just added two new executives to their roster. One from NALCO. The other from the Ill. Dept of Educaution.
If you dig a little deeper you will find NALCO is also associated with Warren Buffett, Maurice Strong, Al Gore, Soros, Apollo, Blackstone, Goldman Sachs, Hathaway Berkshire…..NALCO is associated with Exelon and Com Ed. (Ayers' father was CEO of Com Ed.)
Com Ed hired a CEO form NALCO and a director from Dept of EDU. Isn't B. Ayers w/Edu?
_http://www.chicagobusiness.com/cgi-bin/news.pl?id=22533_
(http://www.chicagobusiness.com/cgi-bin/news.pl?id=22533)
Pay close attention to UChicago Argonne. They control Fermi, as well as other majopr energy industry connections.
_http://research.uchicago.edu/uc_anl_centers.shtml_
(http://research.uchicago.edu/uc_anl_centers.shtml)
ComED & Exelon are connected to NALCO through UChicago Argonne.
All are connected to Fermilab.
http://www.ayahuasca.com/news/a-theory-on-the-reason-oil-still-flows-into-the-gulf-of-mexico/
__________________________
Fermilab
From Wikipedia, the free encyclopedia-  http://en.wikipedia.org/wiki/Fermilab
__________________________
Argonne National Laboratory
From Wikipedia, the free encyclopedia
Family Desperate For Information About Baltimore Man They Say Was On Derailed Train
Ms Finamore, 47, of Manhattan, was traveling from Washington after a friend's mother's memorial service back to New York on Tuesday night.
"Laura was an incredibly loving and giving person, touching many people each and every day through her generous spirit, thoughtfulness and compassion for others," her family said in a 
statement
, according to NJ.com. "She will be greatly missed by all who knew and loved her."
______________
Giuseppe Piras
Mr Piras, 41, of Italy, was among the dead from the crash, Italian site Today confirmed on Thursday.
He was in the US on a business trip.
"We are shocked – said the mayor of Ittiri Tonino Orani – Giuseppe Piras was highly respected in the country. This morning I spoke with the brother who is the auditor of the City and I expressed the closeness of the whole community." Forty, married, with no children, a few years ago Giuseppe Piras was one of the founders of the cooperative oil Sardinia.
http://translate.google.com/translate?hl=en&sl=it&u=http://www.unionesarda.it/articolo/cronaca/2015/05/13/usa_treno_deragliato_un_sardo_tra_le_vittime_si_chiamava_giuseppe-68-418867.html&prev=search
___________________________
Giuseppe Piras
Research Interests: Medieval Epigraphy, Gliptography, Romanesque architecture, Romanesque Art, Twelfth-Century Manuscripts, Romanesque Pilgrimage Route, Latin Epigraphy
PIRAS G., Sedecami [A?] Ronis f (ilius): a possible new epigraphic evidence of the Roman period of the Jewish presence in Sardinia? Notula introductory
PIRAS G., The sepulcrum sancti Autedo in an unusual inscription fourteenth-century church of St. Mary Magdalene in Chiaramonti (Sassari), "& Historica Theologica", XVIII (2009), pp. 425-
PIRAS G., a new registration by the fourteenth-century church of Santa Maria de Orria Pithinna (Chiaramonti)
Epigraphy (from the Greek: ἐπιγραφή epi-graphē, literally "on-writing", "inscription") is the study of inscriptions or epigraphs as writing; it is the science of identifying graphemes, clarifying their meanings, classifying their uses according to dates and cultural contexts, and drawing
glyptography
the description or study of engraved gems or other stones.
Also called glyptics. the art or process of engraving on gems or the like.
_______________________
Four of the victims who died were found inside the train; two were found outside and one died at the hospital, authorities said. An eighth victim was pulled from the wreckage Thursday, authorities said; no one remains unaccounted for. More than 200 were injured in the crash, some of them critically.
http://www.nbcnewyork.com/news/local/Amtrak-Crash-New-Yorker-Rockaway-Naval-Midshipman-Among-Six-Killed-303610261.html
______________________________
SEPTA Says Commuter Train Hit By Projectile Just Before Amtrak Train Derailed
PHILADELPHIA (CBS/AP) – A Philadelphia commuter train was hit by a projectile about 20 minutes before an Amtrak train derailed a few miles up the track….
SEPTA spokeswoman Jerri Williams says they don't know what the projectile was. It broke the engineer's window around 9:25 p.m. Tuesday near SEPTA's North Philadelphia station. No injuries were reported.
Williams says the Trenton-bound commuter train was stopped and the incident was being investigated when the Amtrak derailment happened about 3½ miles away.
_____________________________
8:15 p.m.
Philadelphia Mayor Michael Nutter says he's frustrated to learn how fast the Amtrak train was going in a 50 mph zone when it derailed, killing seven people.
National Transportation Safety Board member Robert Sumwalt says the train was traveling at 106 mph when the engineer hit the brakes Tuesday night.
***
4:15 p.m.
A doctor says he was surprised to find out that nearly all the Amtrak crash victims treated at his Philadelphia hospital had rib fractures.
Temple University Hospital saw 54 patients from the accident Tuesday night that killed seven people and injured more than 200.
Temple's Dr. Herbert Cushing says he expected to see a lot of head trauma but instead the hospital had just one such case.
***
1:55 p.m.
Philadelphia police officials say the engineer of the Amtrak train that crashed, killing seven people and injuring more than 200, declined to provide a statement to investigators.
They say the engineer also had an attorney when he left a meeting with investigators. The engineer has not yet been identified.***
1:10 p.m.
The Federal Railroad Administration says Amtrak inspected tracks in Philadelphia just hours before a deadly derailment and found no defects.
***
7:55 a.m.
One of the passengers on the train that derailed Tuesday night in Philadelphia says she was thrown from her seat when the car she was in turned onto its side.
Jillian Jorgensen covers politics for The New York Observer.
***
An Associated Press manager, Paul Cheung, was on the train and said "the train started to decelerate, like someone had slammed the brake."
Former U.S. Rep. Patrick Murphy was on the train and said he helped people.
***
_________________________
Sen. Tom Carper, D-Del., who was also on the train but disembarked in Wilmington, issued a statement saying: "I am grateful to be home safe and sound in Wilmington, and my heart goes out to all those on the train tonight. I hope all of those that are injured recover quickly, and I will keep them in my thoughts and prayers."
___________________________
The Amtrak train that "NBC Nightly News" producer Janelle Richards was traveling on Tuesday night was going fast — but no faster than the countless other times she has ridden the rails from Washington to New York, she said.
But at one point along the track in Philadelphia, just after 9 p.m., something went terribly wrong.
"All of a sudden I felt myself fly up in the train," Richards recounted to TODAY's Matt Lauer, describing a jolt that tossed her forward and back repeatedly.
"It happened all in an instant," she said. She added that she was unhurt but "operating on shock."
___________________________________
Notes from Wednesday nights Transpicuous News Midweek Report:
As I said on Wednesday night on Transpicuous News:  Do they make these trains out of paper mache?   Look at the extreme destruction of the first car, compared to all of the rest of the cars.  I Hypothesize that that first car was blown up.  Sorry folks, you can convince me that this is merely a train that "lost control on a corner".